**Product received for consideration. All thoughts are 100% my own.
Going green.
We talk a lot about this topic, but often times the idea of going green can be a little bit overwhelming. Of course in theory we all want to lessen our impact on the environment and our exposure to harmful chemicals... but how do we actually do that? Everywhere we look, we see products filled with ingredients we cannot pronounce... but they are also brands we trust to work because we've seen it firsthand. Yes, we want those better for us options, but we don't want to sacrifice products that get the job done.
Thankfully for us, we don't have to do that! Today I'm excited to share a fantastic natural product that actually works well---
Dr. Jacobs Naturals
: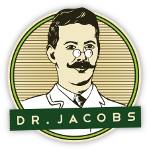 Dr. Jacobs was a Swiss chemist that perfected the long-standing Castilian tradition of making Jabon de Castilla or Castile soap before the turn of the 19th century. Today, we still use the same recipes and work to uphold the long-standing tradition of making natural Castile Soap products. The company Dr. Jacobs was created by Joey and Ezra Aini in the spring 2011. Familiar with cosmetics and skincare from other brands they have launched, they are answering the call of demand from customers for a multi-purpose natural soap product.
So, what is Castile soap?
Castile soap is an all-vegetable oil based soap. Castile soap has been around for ages, and perhaps is something you've even heard your grandparents speak about! Hey, grandma always knows best, right? Back then, bar Castile soaps were all made from animal fat and olive oil. I know, animal fat doesn't sound too appealing, does it? But these days, liquid and solid forms of castile soap are made with vegetable oils including palm, coconut, olive, and hemp.
Dr Jacobs Naturals products are 100% natural, free from any artificial fragrances or preservatives, artificial ingredients, colors, parabens, phthalate, propylene glycol, lauryl/laureth sulfates, and triclosan.. It is created from olive oil which forms a protective barrier to hold in moisture leaving skin smooth and silky. And it's very gentle for even the most sensitive skin.
Their commitment to being environmentally friendly doesn't stop with what's inside the bottle, but in their packaging itself too. Not only are they free of palm oil and completely biodegradable, but they use recyclable containers as well. That's something we can feel good about purchasing for sure!
But the real question remains... does it WORK? I was sent a few products to try out for myself!
First up, the bar soap. I tried out the Minty Cucumber Mojito Loofah Exfoliating Castile Soap. Sometimes when we hear exfoliating, we think rough, but this was very gentle.. I would say gentle enough even for every day use. I usually do not prefer bar soap, but I actually really loved this. The scent is very refreshing, and put me in mind of what I imagine a spa to be like--- subtle, relaxing. The mint is certainly there, but it's not overwhelming. It left my skin soft and clean. I even used this one on my daughter who has eczema and very sensitive skin and found it didn't irritate her either! If you already love bar soaps or are looking to switch (as they do tend to be a little more budget friendly), this is a must try for sure!
I was sent two varieties of their liquid soap. The first I tried was the Almond Honey. This one came in their 16 ounce size which comes in a convenient pump bottle. I must admit, when I first opened up the bottle and took a whiff, I wasn't certain about the scent... it just was not one that I probably would have picked for myself for a first pick. It wasn't bad... I just tend to lean more towards citrus, or minty, or coconut (all of which ARE offered by Dr. Jacobs and on my list to buy!). Honey? Not as much. But I gave it a try to be fair anyway. After my shower, I found the scent left behind is very subtle and pleasant. More importantly, it left my skin feeling great-- very soft and moisturized.
Next up, the Charcoal. This was sent in the 32 ounce size. This is a better value for your money, but does not feature that pump bottle- not a huge deal, but something to keep in mind if you like that convenience. Now, the scent isn't bad, but again not my favorite either. But let's be honest, we don't usually reach for charcoal products for the scent, but rather it's fantastic purifying qualities. If you've been following long, you know that I LOVE charcoal products. I have used them in masks, face washes, tooth powders, toothpastes, etc. I believe this is the first body wash I had tried, and I LOVED it. Again, it left my skin feeling fantastic and looking clean!
Having dry skin, of course I loved the moisturizing qualities of both products. It's hard to find products that not only just don't leave you feeling dried out... but that actually help to moisturize too and these certainly did that. Beyond that, I love a product that is multi-functional. I don't want to have to buy products for every single need. On the bottle, it lets us know that these soaps can be used as body wash, face wash AND shaving lather. While I did not use for shaving, I did find it worked well for both body and face. That means less space, less waste and less money spent! And those aren't even the only uses--- others have had great success in using them for shampoo, a pet wash, dish soap, laundry detergent and general household cleaning. So many uses, just one bottle!
Ready to try it for yourself? You can shop all varieties at
www.drjacobsnatural.com
.
And get free shipping with purchase of $20+ with the code freeship20
.
Have you tried Castile soap? What scent from Dr. Jacobs Natural would you most love to try?