This post contains affiliate links and I will be compensated if you make a purchase after clicking on my links. I was compensated for this post.
My husband and my son are both in love with the movie The Sandlot.
I mean, it IS a classic, right? It is a fantastic story of friendship, of summer, and of fun. It is a story of how this one summer became legend--- a legend that has captured hearts of generations now! But one of the great things about The Sandlot is that it was not a story of grand, far off adventures or expensive trips. They did not leave town, but made fun in the circumstances they were given. It shows that you can have those legendary summers right where you are... in your own town, in your own backyard.
That is a message that we plan to live out this summer. We may not be playing too much baseball of course, or battling the beast of a dog (though we do have a rather beastly cat that likes to hang around our neighborhood...)... but we are going to make our own adventures in our own neighborhood and we are going to make memories that will last for many years to come.
We are going to make every day legendary with:
Riding bikes with friends. A favorite activity of all the kids in our neighborhood. There is often a crowd of 5 or more kids just hanging out!
Family bonfires. A summer staple, am I right?
S'mores. The delicious taste, the sticky hands... nothing says summer quite like it!
Fireworks and sparklers. It would not be an American summer without the 4th of July festivities... but we do love some sparklers all summer long!
Bounce house fun. It certainly does make us a legend with the neighborhood kids!
Water fights. What better way to cool down on those hot summer days!
Visits from the ice cream truck. Okay, there is ONE better way. We live for those visits from the ice cream truck, one of the perks of living in a bigger city!!
Making homemade ice cream. One of my own personal favorite childhood memories and one I have enjoyed carrying on with my own children... but no cheating... it is hand cranked, all the way!
and so much more! It is going to be a short summer this year, but we are aiming to fill it with fun every step of the way!
This summer,
Gymboree
is also celebrating making those every days legendary with their Local Legends campaign. They want to know how all of us are spending our summers- close to home and becoming local legends in our own neighborhoods!
But of course if we want our kids to be local legends, they have to dress the part, right? And for that Gymboree has us covered! For over 30 years, they've been providing clothes for kids that are fun and stylish. But while style is great, for summer, we also want to make sure that they are play worthy--- strong enough to last and comfortable enough to move, move, move!! I love knowing that when we shop Gymboree, we are getting quality styles that will last through all of our summertime adventures!
Check out a few of my favorite summer looks from Gymboree: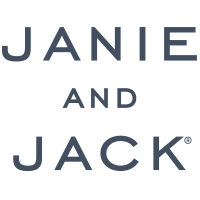 Check out all that red, white and blue!! Maybe it is the military spouse in me, but I love the Americana styles! Of course they are perfect for Memorial Day and the 4th of July, but truly are perfect all summer long too!!! Stars, stripes, twill... I cannot get enough of this fantastic collection. For my daughter, I love the simple
star dress
... cool enough for those hot summer days and comfy enough for playtime!
The timeless summer style--- denim shorts and fun summer tees!! And can we talk about the denim vests too? Adorable! Denim is so universal in that it matches everything AND it lasts through lots of play! I love that Gymboree offers a good variety of short lengths and styles... even some that are dress code appropriate! If you have shopped for a girl, you know that can be tough!! For my son, I'm loving this
Relax Tee
. A simple summer style, perfectly suited for him.
One of the things we are really looking forward to this summer is the new Jurassic World movie! So of COURSE I was beyond thrilled to see Gymboree has their own collection to celebrate the movie!! Who doesn't love dinos, right? I am so loving this
Jurassic Raptor Tee
!
And finally, we couldn't have summer without swimwear, right? Gymboree offers a fantastic selection for boys and girls alike! For my daughter I am in love with the
Ice Cream 1-Piece Swimsuit
, which perfectly celebrates ALL the joys of summer!
Ready to get your summer started off in style? You can see all of the great styles for your summer adventures at Gymboree! Head on over to find great styles and great deals now!


Are you staying close to home this year? How are you celebrating being a local legend this summer? Which styles from Gymboree are perfect for your plans? Be sure to share you Gymboree styled adventures with hashtag #LocalLegends all summer long!