**Product received for consideration. All thoughts are my own.

Do you keep a gift closet?

If not, it certainly is something to consider. After all there can be many benefits, such as:


You will more likely have a gift on hand for last minute events, saving you time rushing around to fine them.
You will better be able to budget and save money by purchasing gifts throughout the year as you find good deals on them, rather than all at once.
You will have less stress about getting all your holiday or event shopping done on time.
...just to name a few of the basics.
Some choose to still shop specifically for each person on their list... or at least for a select few, but it is also a really good idea to have some more general gifts as well. Gifts for dirty Santa, or a child's gift exchange, etc.
Whether you are shopping for kids or adults, Smitco has you covered with many great gifts to fill you gift closet! We were recently given the chance to check out a fun SmitCo gift for ourselves. Our choice? Their Top Secret Journal Set!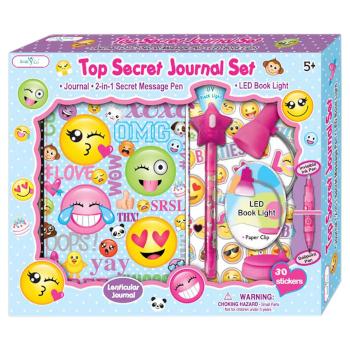 This adorable set is bright and fun with a great emoji theme that so many girls love. I know my daughter certainly does. You know what else she loves? The idea of a secret journal. Yes, all journals should be secret, but with a pesky old brother, we know that this is not always the case. As adorable as the journal and stickers are all on their own, the secret message pen with black light reader really takes this gift to the next level. My 7-year-old loves things like this... and she's not alone. I know many girls both older and younger that would absolutely go crazy for it. This is one of those gifts that would be a great gift closet addition, because so many girls would be thrilled to receive something like this. It's also nice that while it's fun, it's not really a toy so perfect for the kid who has too many toys and that age group that is in the in-between years!
My daughter has had a few of these great SmitCo gift sets before and there hasn't been one that she hasn't enjoyed...

SmitCo has many different products to select from - not just gifts for girls. Their

5-star products include Gifts for Girls ages 4 to 14, Body Exfoliating Products, and Wooden Wine Glass Racks that are made in the USA. So many great options! Take a look at just a few: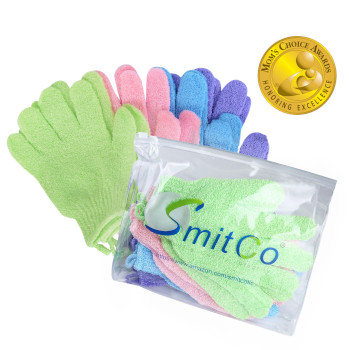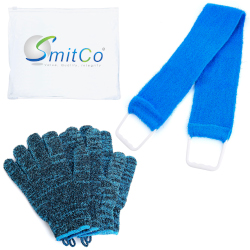 You can find the full product selection at the links below:

https://www.smitcollc.com/
https://www.amazon.com/smitcollc
And right now you can save 20% on everything when you use the code
AZ202020 at checkout. Click here to start saving now.