**This is a sponsored post. Post contains affiliate links. All thoughts are 100% my own.
I love makeup.
Okay, so I'm not one of those people who are GOOD with makeup and who can create these fantastic looks with contouring, fancy eye looks, etc... but I love how a small amount of natural looking makeup can make me so much more confident in my own skin. If you ask me, you don't HAVE to have hundreds of dollars in makeup to achieve a great look (though it's fine if that's something you enjoy!)... you just need three basic elements: a cute lip color/gloss, mascara and a good foundation.
Mascaras and lip glosses are easy enough to find, but the foundation? Now, that one can be tricky! You can ask many different people for recommendations and come up with many different answers. No two faces are created equal- different issues, different skin tones, different needs... and we all have to find the right foundation to best suit those needs. Thankfully for us, no matter your skin needs, Clinique likely has a foundation that is perfect to meet those!
The Clinique foundation I'd most like to try?
Clinique Even Better Refresh Hydrating & Repairing Makeup!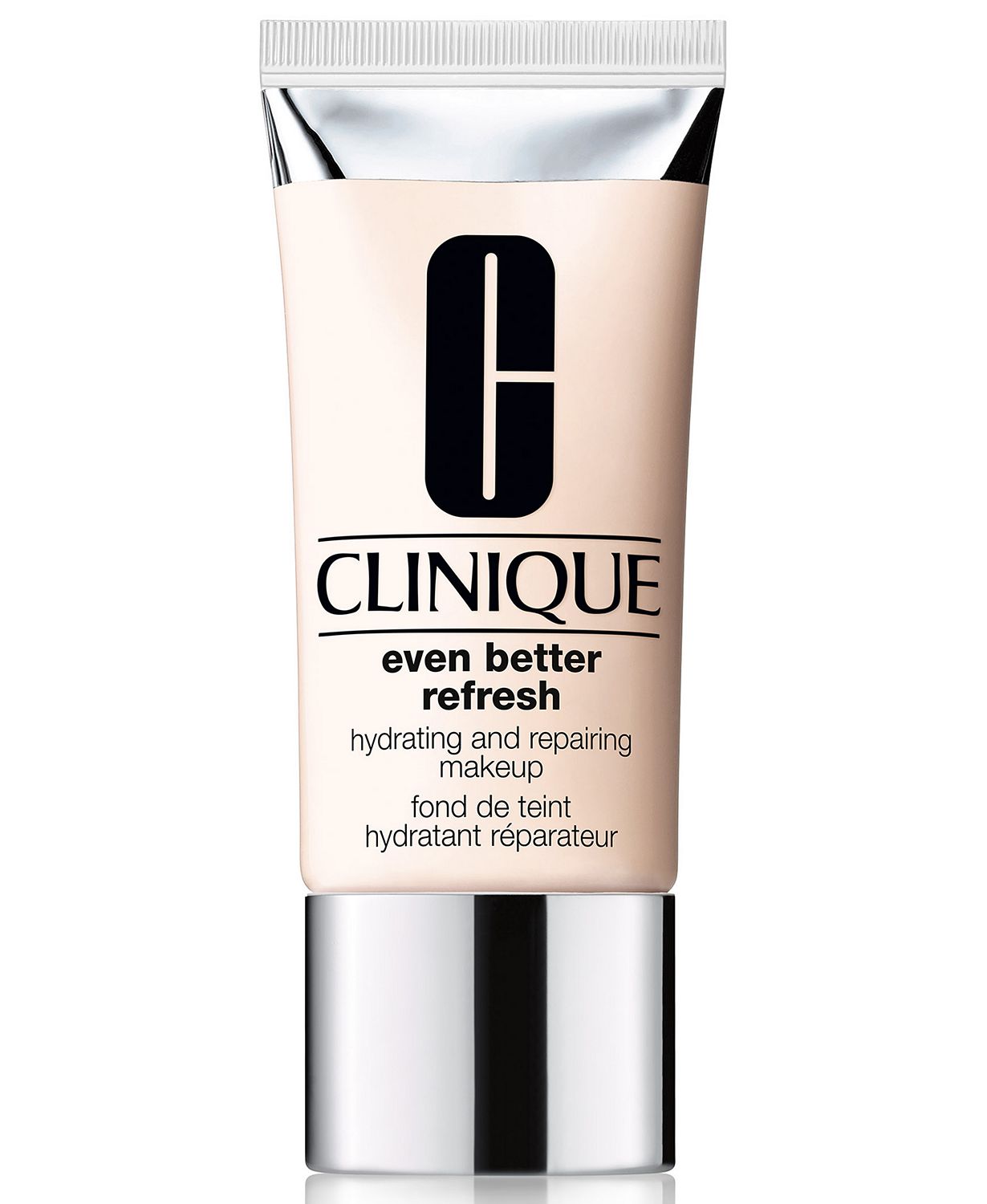 There are two primary reasons I'd love to try this foundation:
It's great for dry skin. If you are like me and have very dry skin, you know that shopping for foundation that will work for your skin is a tough job. Many will leave your skin looking flaky...and that's not a great look on anyone. Of course, starting with a base of great organic moisturizers is a MUST anyway. Still, even using moisturizers, I sometimes have this issue. A foundation with a moisturizer built in is an absolute MUST. Clinique Even Better is a 24-hour hydrating foundation with flawless full coverage and a natural finish, perfect for dry, dry combination or oily combination skin types. It helps smooth and plump for younger-looking skin and hyaluronic acid helps plump fine dry lines, while potent peptides help keep skin smooth and salicylic acid helps retexturize skin. So... not only does it help your skin look it's best, it should help your skin feel it's best too.
They offer a wide variety of colors. My other big struggle finding a good foundation? Finding the right color. Let's just be honest--- I'm super pale! Finding a shade that isn't too dark can be a little difficult. Macy's offers a selection of 27 different shades of Clinique Even Better so chances are there is going to be one just perfect for you- regardless of how tan...or not... you might be!
Even better?
Macy's is offering great sales throughout the month of April so check back all month long! Now through April 23rd only, ALL Clinique foundations are part of those great deals! Shoppers will receive a FREE 2 pc. Perfect Canvas Kit with any Clinique foundation purchase!
This kit includes:
Moisture Surge 72 Hour Auto Replenishing Hydrator 15ml
Mini Foundation Buff Brush
Have you used Clinique foundation? Which is your favorite, or which would you most like to try? What are some of your other beauty favorites?