**Gift code received for consideration. All thoughts are 100% my own.

What is your favorite piece of jewelry?
I must admit, I have a TON of jewelry. Seriously, like I have it stashed in different places because it won't all fit in one. It's fun for me to pick out fun, fashion pieces to finish off whatever outfit I am wearing that day.
Still, the jewelry that I love the most? Those are not always the ones I wear for fashion, but rather the ones that mean something to me. My wedding set, the necklaces given to me by my husband, the ones that celebrate my kids...
Oh yes, as moms we especially love those pieces don't we? But where do we find those pieces? For that, Mama's Jewelry is ideal!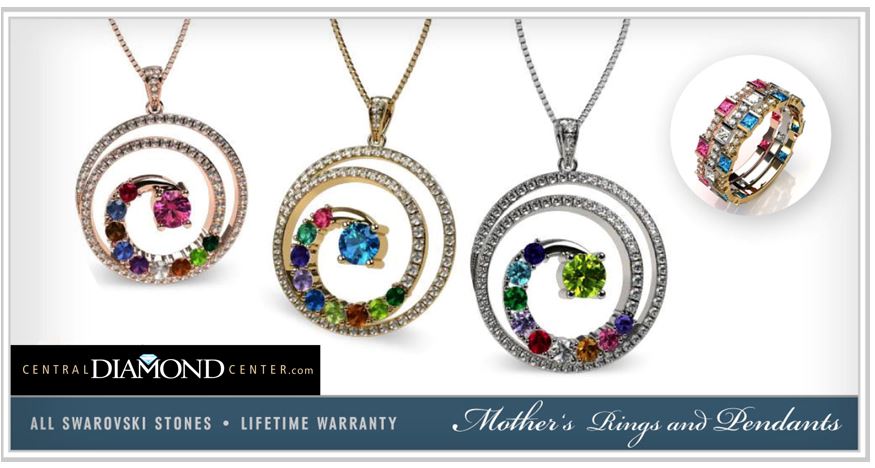 Who is Mama's Jewelry?
Mama's Jewelry has been designing rings for moms for 30 years, and we have no intention of slowing down! Our company is committed to creating exceptional mothers pendants, rings and earrings at affordable prices.
A key benefit to shopping with us is our fast turnaround times. As soon as we receive your order, our CAD technicians and certified jewelers get to work designing and building your custom item. All of our processes follow strict quality control measures. Everything that comes from us has our seal of approval. If we wouldn't give it to our loved ones, we won't send it to you!
Most orders for mothers rings are able to be sent out within 3 to 5 days, reaching you about a week later. If you're shopping at the last minute, Mama's Jewelry will take care of you and ensure that you get a custom made item that looks like it took months to make!
Sounds fantastic, right? I was recently given the chance to shop Mama's Jewelry myself and create the perfect piece for myself. I first checked out the pieces they are most known for--- the jewelry representing motherhood. From rings to necklaces to earrings, they offered a great variety to best fit anyone's style. Here are a few of my favorites: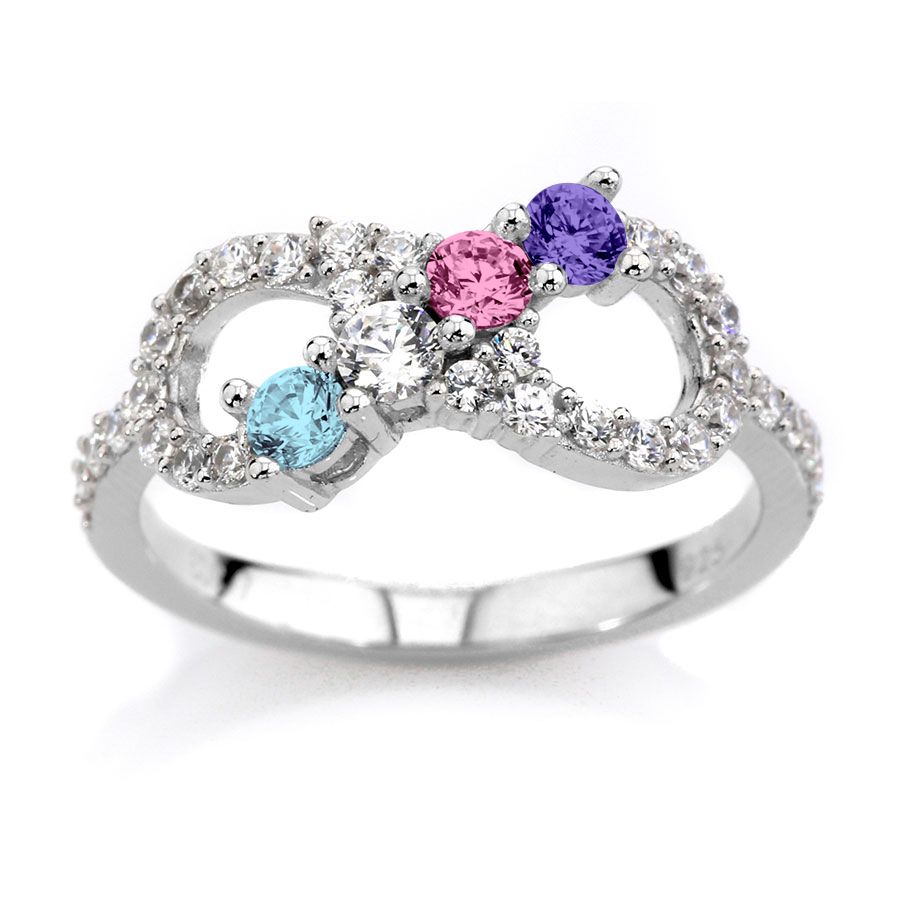 Infinity Mother's Ring
How gorgeous is this ring? Like all the mother's jewelry available, this ring is completely customizable with your choice of 1-6 birthstones, metal colors and size. I like that they offer both the natural stones and imitation as well, so you can better find those that meet your personal budget. More than anything, I just loved the beauty of it.
Tree of Life Mother's Pendant
Necklaces more your style? This gorgeous tree of life pendant is absolutely stunning! This one again has all of those personalization options as well, but includes up to 12 birthstones- perfect for larger or blended families...or even grandparents too! I love this unique look.
Swirl Pendant Necklace
For something a little 'fancier' this gorgeous pendant has just the right amount of bling with the option of up to 9 birthstones. I love it!
These were all great options as far as mom jewelry went, but as I was searching for just the right one something else caught my eye. While Mama's Jewelry is naturally known for, well MAMA JEWELRY, it's not all they offer. They offer a good selection of other styles appropriate for anyone. They even offer engagement and wedding bands. Those caught my eye.
Now, I love my original wedding set and had no intentions of ever taking it off- it truly IS my favorite piece of jewelry. However, over the past several months- particularly since my injury, I have had issues with swelling in my hands making my size 4 ring set rather snug. I'd had many tell me that I needed to take my rings off, but I just couldn't bring myself to go without! I felt naked without, after all, I've been wearing them for 12+ years. These rings offered the perfect solution--- they were gorgeous, but very affordable too. They DO have real diamond options available, but that has never really mattered much to me so I opted for the
Swarovski Zirconia Wedding Ban
d and
Round Brilliant Cut 6.5mm Center Solitaire Engagement Ring Made with Pure Brilliance Swarovski Zirconia
.
Like the mother's rings, these offered various metal options to choose from. I opted for the platinum plated silver so that the band would go with my original set once I was able to wear it again. Ordering and customizing was easy enough, and I couldn't wait to see these pieces in person. I didn't have to long. Just 5 days after my order, my order arrived. The set was even more stunning in person. Though listed separately, these two rings were a perfect match, just as I'd hoped. They were beautifully crafted, and while I cannot say I'm an expert of fine jewelry, to me they looked just as good as the real deal would have, for a much better price! I did worry about that dreaded 'green finger' that has happened to me sometimes even with good jewelry, but I am happy to say that I have not experienced that. I only wish that I had discovered Mama's Jewelry sooner!
Whether you're looking for a great piece to celebrate your love for your children, or looking to replace a wedding set without breaking the bank, Mama's Jewelry has you covered! You can see everything they have to offer at
https://mamasjewelry.com/
What is your most meaningful piece of jewelry? Which piece from Mama's Jewelry would you most like to add to your collection?