**Product received for consideration. All thoughts are 100% my own.
Do you have a little girl that dreams of being a mermaid? Or perhaps its yourself who is a little mermaid crazed?
Chances are, if its not us or our daughters, most of us probably have at least the one person in our lives that is absolutely, positively mermaid obsessed. Let's be honest, how could you not fall in love with them though? They're beautiful, they're magical...and they're fun! It truly is no wonder that so many girls young and old have found themselves dreaming of swimming as a mermaid.
This Christmas I am excited to share with you a gift that can actually make that dream come true, Sun Tail Mermaid Tails:
Sun Tail Mermaid has created the world's best swimmable mermaid tails and mermaid flippers. Their mermaid tails are soft, comfortable, and come in a wide variety of designs and colors. They are made of high quality swimsuit fabric with 4-way stretch.
Sun Tail Mermaid's monofins are extremely comfortable and virtually unbreakable. Their patented monofin is several steps ahead of everyone else in engineering, durability, comfort, and functionality. The propulsion and control is exceptional. The monofins come in a wide range of beautiful colors, so you can match your mermaid tails or look amazing wearing it alone.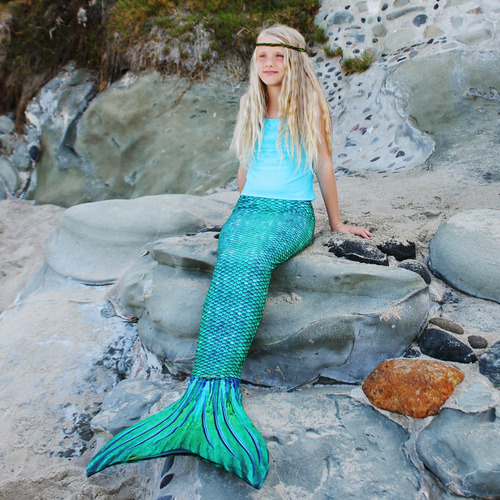 That's right, your little ones can actually SWIM like a mermaid! How fun is that? Now, my daughter has had her share of mermaid fins, but in the style of blankets and costumes. Those of course are fun, but still... not quite a true mermaid experience. Every time we grab on of these out, my daughter starts asking, can I take it in the water? With Sun Tail Mermaid tails, I can finally say YES!
These truly look just as I would envision a mermaid's tail to look--- beautiful and even magical. They have many colors to choose from, from solid colors to mixed. Personally, I couldn't help but fall in love with the Aurora Borealis Mermaid Tail. How absolutely gorgeous!? But they're not just gorgeous, they are great quality--- very well made and sure to last through many, many summers to come. We cannot wait to use them when the time comes!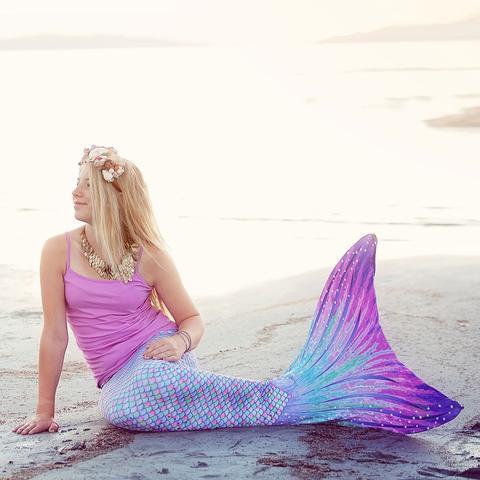 Now, the mermaid tales and monofin sets are designed for the experienced swimmer, but they also offer toddler tails for the younger and smaller girls, and even shark fins too! No matter your preference, you can receive a 10% discount on your order at
www.SunTailMermaid.com
by using coupon code: BestGiftEver
You can learn more and connect at the links below:
https://www.suntailmermaid.com/
https://www.facebook.com/suntailmermaid