**This is a sponsored post. All thoughts are 100% my own.
Faster than fast, quicker than quick. *sigh*. No, I'm not talking race cars, but kids clothes. More importantly, how quickly the kids outgrow them! And let me tell you--- it's faster than Lightning McQueen any day!
This morning as I was helping my son get ready for school I discovered he'd outgrown yet another pair of pants! What!? That's 3 sizes in a YEAR! How does that even happen!? And yet, as all moms can tell you...it does. Many are the outfits that were worn once before they were outgrown, or the ones that we thought we'd save for a special occasion that never arrived in time.
Normally that would be my cue to head to a thrift store or the yard sales... and while I still do that I have discovered that it's become increasingly more difficult to find secondhand clothes that are in good shape in my sons sizes. Maybe it's just that boys are rough on things, or maybe it's just in our area, but whatever it is...it's tough. Still, if we're going to be going through three sizes in a year, paying full price is not an option! So... what's a mama to do!?
Thankfully, Groupon Coupons can save the day... or at least the bank account!
We all probably know Groupon for their fabulous deals on restaurants, spas, etc... but what is Groupon Coupons? Groupon Coupons is yet another way that they are helping us all save money- with over 60,000 coupons to over 9,000 stores! Wow!
Among those stores is one of my personal favorites-
Target
!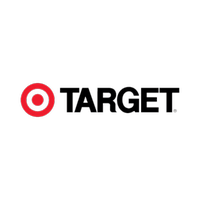 I have to tell you, when it comes to kids clothes, Target is a great place to go! The styles are adorable, the quality is good, and the prices are fantastic on their own. But with Groupon Coupons? I can find even better deals! Here are a few
Target deals
I found to help me in my quest for new clothes for my son:
10% Off Back To School
25% Off School Uniforms with Code UNIFORMS
15% Off & Free Shipping with a College Registry
...just to name a few! I love that I can take a peek at all of these great deals going on at Target now in one central place! But it's not JUST Target. I can find deals from other great stores like Aeropostale, Foot Locker, JCPenny and more!

Moms, kids grow fast... don't overpay! Before you shop, head on over to Groupon Coupons to find all the coupons you need to get the very best price! After all, you'll just be doing it all over again in a few months anyway.

Do you use Groupon Coupons? How does it help you save on kids clothes and more? Take a look around and let me know your favorite deal!